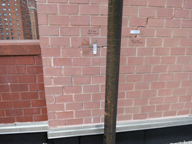 Most excavations, either braced or un-braced, often require measurement and evaluation of structural deflections and soil deformations to ensure the safety of adjacent properties and structures. Even small movements of a half inch or less during excavation can cause significant damage to adjacent structures, resulting in complaints to the building department, issuance of stop work orders, legal action, and expensive restoration work. The best way to avoid such difficulties is through the implementation of a well-designed monitoring plan that provides contemporaneous measurement of ground motions throughout the excavation process. A typical monitoring plan for a one or two cellar excavation would entail: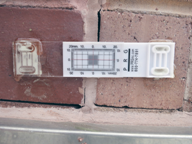 Pre-Condition Surveys of all adjacent structures
Placement of vibration monitors at strategic locations within the neighboring structures
Placement of crack gauges and convergence sensors on the neighboring structures
Installation of optical survey targets on the neighboring structures and along the inside face of new underpinning and/or support of excavation elements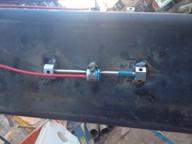 Deeper excavations or excavations within weak soils also may require installation of Slope Indicators, Tilt Meters, Extensometers, Piezometers and other devices designed to obtain deformation measurements at specific depths inside and outside the excavation.
Each monitoring program is tailored for the specific site conditions and excavation requirements to ensure proper implementation, and we work closely with licensed surveyors and equipment rental firms to ensure satisfactory results are collected throughout the duration of the monitoring program. Instrument readings taken during the course of the monitoring program are evaluated for compliance with the program requirements and reports are prepared on a regular basis for distribution and review.