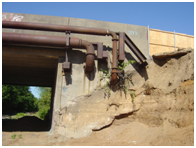 Forensic Investigations
As experts in the field of geotechnical engineering, Pillori Associates provides forensic engineering and litigation support services to insurance carriers and their attorneys. We have successfully investigated both partial and complete failures for a variety of structures, including; settlement/heave of building slabs, walls and columns, collapse of temporary support of excavation and permanent retaining walls, settlement of piles and caisson foundations, ruptures to earthen dams, sloughing or collapse of rock tunnel walls, collapse of waterfront structures, settlement and flotation of pipelines, earthen slope failures and pavement failures.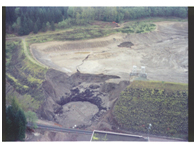 Typically, errors in the original design or cause of failure can be ascertained from a thorough review and evaluation of the project documents; however, verification of supporting assumptions often requires additional investigations and testing. Targeted, cost effective investigation programs designed to secure missing or questionable technical data are formulated to piece together the technical events that lead to the failure, and to assemble the facts in a fashion that lay people can understand and accept the final conclusions.
Our services include expert testimony, preparation of expert reports, affidavits, and trial exhibits, forensic analysis, deposition preparation for opposing experts and settlement negotiations.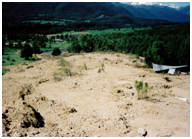 Peer Reviews
Peer review is the process of assessing the work performed by other experts. Peer review should be a collaborative effort rather than a negative process. The process includes a review of the engineering approach adopted for the project and the engineering recommendations that followed. Throughout the process, Pillori Associates adheres to strict application of code provisions and accepted geotechnical engineering standards. Also, our peer reviews address pitfalls that may be encountered during construction and future performance of the design.
| | | |
| --- | --- | --- |
| Liner Failure in Karst Limestone | Building Collapse | Broken Piles |